H

ow to know

J

esus?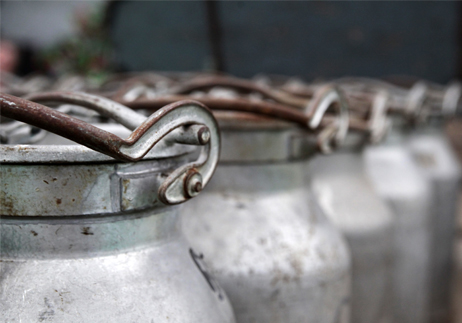 In reality there's the Good News and bad news. The bad news is that something has separated us from God. And that something is called sin. Isaiah 59:2 says But your iniquities (sins) have separated you from God; And your sins have hidden His face from you, So that He will not hear.
Romans 3:23 says for all have sinned and fall short of the glory of God. In other words we are all sinners.
The Bible also says the wages of sin is death. Romans 6:23 For the wages of sin is death, but the gift of God is eternal life in Christ Jesus our Lord. So without remedy we would be destined to die and be eternally separated from God but, notice the second part of the above verse. We can have the gift of eternal life through Jesus...
But is it enough to just recognize we are sinners. No, we must repent as well Acts 3:19 Repent, then, and turn to God, so that your sins may be wiped out, that times of refreshing may come from the Lord. Repenting is asking God to forgive you for being a sinner, turning and walking away from sin and walking with Jesus and the wonderful plans He has for your new life.
The Good News is: if you're genuine in asking how can I know God then God is drawing you to Himself. God has designed you to be in relationship with Himself. So how do we do that? By accepting the free gift Jesus offers us by the sacrifice He made on our behalf on the Cross. He took the penalty of sin in our place. The Bible says: 2 Corinthians 5:21 He made Him who knew no sin to be sin on our behalf, so that we might become the righteousness of God in Him.
The Word of God also says 1 Timothy 2:5 For, There is one God and one Mediator who can reconcile God and humanity, "the man Christ Jesus. And also says Acts 4:12 speaking of Jesus: And there is salvation in no one else, for there is no other name under heaven given among men by which we must be saved."
So if we understand we are separated from God because we are sinners who must repent since the wages of sin is death. And we also understand Jesus is the solution for sin and we accept the free gift that is offered by Him, then scripture give us a wonderful promise in Romans 10:9 If you confess with your mouth that Jesus is Lord, and believe in your heart that God raised Him from the dead, you will be saved from the punishment of sin. Guilt, shame and sin are a heavy burden to bear but if we trust in Jesus, we can be set free in Christ.
So now that you understand with your mind you must accept with your heart. This brings a person into a living relationship with Jesus.
If that's you, then what you need to do now is pray to Jesus. Confess you are a sinner, ask for forgiveness, ask Jesus into your life to lead you. Then start looking for a sound, Bible-based church, where you can grow in your walk with Jesus. If you don't know where to start, contact us at Calvary Chapel Blue Island. (708) 385-3801 | info@calvarychapel.com